Would you rather be gay or bisexual?
"If I don't stay true to myself, the rest won't work anyway."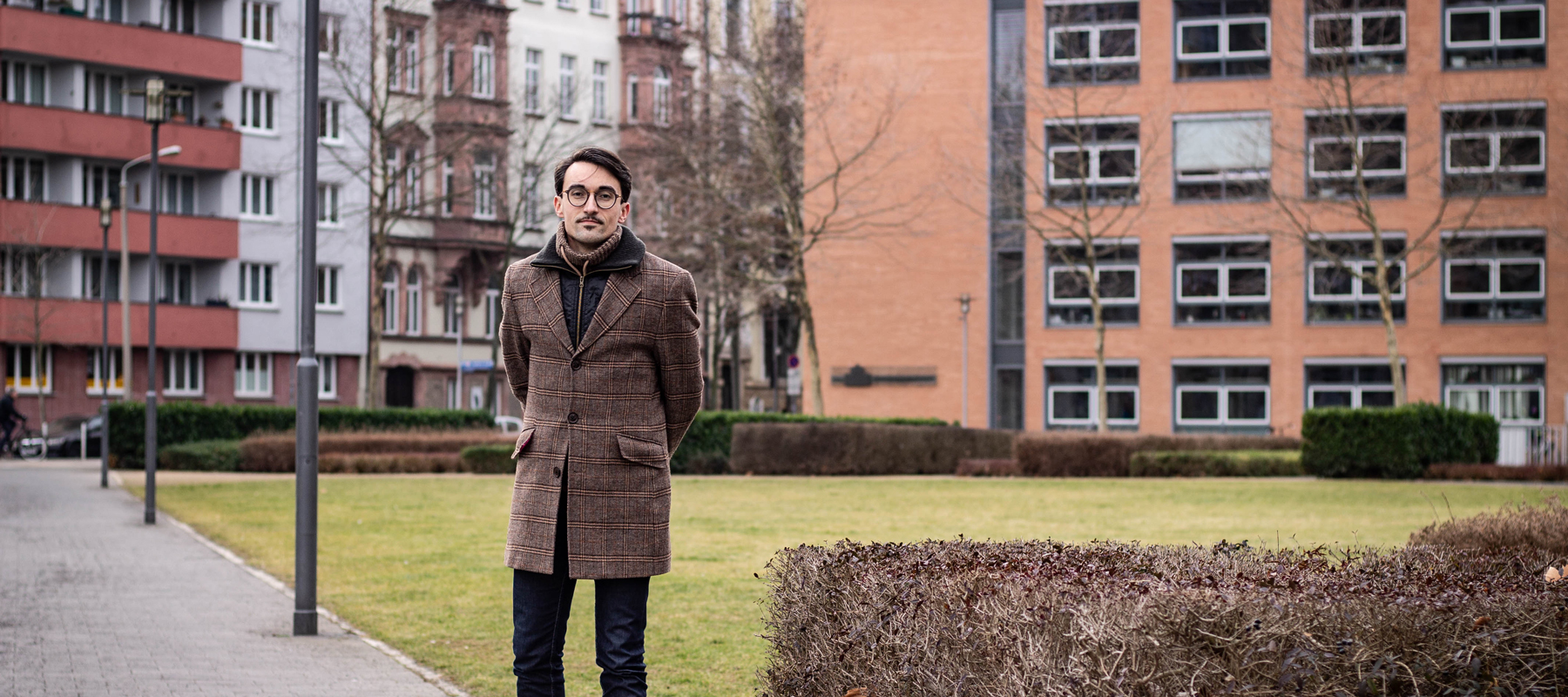 Estimated reading time: 8 minutes
Congratulations! Did you know that, purely statistically, after straight men, you will earn the most as a homosexual woman? At least that's what it says Socio-economic panel (SOEP) from 2017 of the DIW in Berlin - German Institute for Economic Research e. V.. Not bad, if there weren't other experiences of discrimination that, if the statistics are to be believed, you will be affected in the course of your life or perhaps have already been.
In order to avoid possible discrimination, you may, for example, try or have tried to hide your sexuality as best you can. You may even pretend to be something you are not: straight. In their studies, the researchers therefore assume that the participants deliberately misrepresented their expectations in order to meet society's supposed expectations. Due to the false information and refusal to provide information, it is assumed that the proportion of lesbians, gays and bisexuals in the population is seriously underestimated.
Etienne Genedl wanted to meet the expectations of those around him. For this desire to meet the expectations of others, the native of Hesse suppressed his sexuality and was ready to spend the rest of his life as a husband to a woman. Etienne grew up in the Christian fundamentalist sect Jehovah's Witnesses. "For me, homosexuality used to be a taboo subject and it was also perfectly normal to perceive such people as strange. As someone who is not allowed to be like that because God doesn't want it to be. " In 2007 he spoke openly about his homosexual feelings for the first time. "I still decided to be with a woman and marry her. Not just to cover up something, there was definitely love involved. "
From 68,000 to 112,000 same-sex partnerships in ten years
The 2018 data report by the Federal Statistical Office shows a significant increase in same-sex partnerships in Germany from 2007 to 2017. The microcensus for 2017 shows 112,000 same-sex partnerships, compared to 68,000 in 2007. Of the 112,000 same-sex partnerships in 2017, less than half (45 percent) were lived by women. In 2017 there were children in 11,000 same-sex households. Of these couples, the clear majority (96 percent) were female.
Marriage to the opposite sex didn't work for the art and music lover for many different reasons. "Also because of my homosexuality, of course." In 2009 Etienne made a difficult decision: "When I left the sect, my entire social environment collapsed."
"Men who look like women and have beards"
This year, not only does the social life of today's 34-year-old turn completely upside down, he also gets to know his future husband.
Back then, Etienne started from scratch. All the pillars that he knew in life suddenly broke away. But he learned at least one thing from this situation: that no matter what happens, he will always have one constant in his life. "That's me. If I don't stay true to myself, then sooner or later the rest won't work anyway."
After getting to know each other in Leipzig in 2009, the couple made their love official in 2014 and the couple have had two wedding anniversaries since March 6, 2018.
Even if you don't quit a sect like Etienne, it can happen to you that your life turns upside down due to your openly lived sexuality. Despite "marriage for everyone" and a lot of educational work by organizations and associations, there are still people who regard homosexual people as eccentrics or as marginalized groups of society. Etienne was familiar with exclusion and whispering early on. First for living in a sect, then for getting out of that sect and now for loving a man.
Everything at the beginning
After leaving the Jehovah's Witnesses, Etienne had to build a completely new environment. In 2016 Etienne started a part-time job at Amazon and there he finds himself in a completely different world, alien to him. At his new employer Amazon had he met a milieu that did not understand, for example, "men who look like women and have beards." The whispering and the feeling of being an eccentric because of his sexuality bring up bad memories with Etienne.
"It was hard to experience that people completely reject you, in which case they literally stop talking to you, including your own family." Etienne had lost his entire life before 2009. He had to rebuild everything. "Then to come to a job and again have the feeling that you are not protected in this environment, that is stress. That is psychologically very stressful. "
I got it at Amazon In fact, there was no systematic discrimination. That wouldn't work at all, "people like that are kicked out." There are gay and lesbian working groups and great attention is paid to gender equality. "That's the theory. The practice is: the location. I'm being outrageous: Saxony is a region that can't think so colorfully in this regard. "(1.5 percent of the civil partnerships established in 2015 are same-sex, source: Federal Statistical Office) There were two or three situations in which colleagues said about him, stumbled '.
Same-sex partnerships in Germany 2015
Discrimination and stigma lead to chronic stress
Intimidated remarks such as "Hehe, Schwuli" in the men's room bounce off Etienne on the outside, but on the inside "I was already intimidated. But it shouldn't have intimidated me. "In fact, nothing serious happened. "It is completely 'normal' in a workplace like this - unfortunately - that you, as a woman, as a gay man, as a foreigner, should be noticed in any way. You have to deal with that in some way. "
From a statistical point of view, as a homosexual woman you have to adjust to everyday discrimination, but for this you will be paid better in the job compared to your heterosexual colleagues. Still worse than the heterosexual colleagues, for whom the median hourly wage is 18.14 euros. With 16.44 euros an hour, with the same qualifications, position, professional experience, working time model and industry, you not only earn more than your heterosexual colleagues (14.40 euros / hour), but also more than homosexual men (16 euros / hour). Research refers to this phenomenon as the "sexuality pay gap" based on the gender pay gap.
Sexuality Pay Gap
Hourly remuneration for the same qualification, industry and activity
Etienne has been the team leader of 16 employees since June 2016 and receives the sexuality pay gap Amazon not felt. "That doesn't exist." Because at Amazon regardless of gender, religion or sexuality, everyone is paid according to the so-called job level, i.e. according to their activity.
The fear remains
Statistically speaking, as a homosexual or bisexual woman, you have a lower level of well-being and a higher risk of psychological problems. The SOEP study justifies this result, among other things, with the assumption that the discrimination and stigmatization to which homo- and bisexual-oriented respondents are exposed due to their sexual orientation lead to chronic stress. According to the study, the long-term stress leads to twice as many of the lesbian, gay or bisexual-oriented respondents as the heterosexual (10 percent) respondents that they have been diagnosed with a depressive illness (20 percent). . On a scale from 0 (completely dissatisfied) to 10 (completely satisfied), the lesbian, gay and bisexual respondents rated their general life satisfaction with an average of 7.0, while the heterosexual respondents were somewhat more satisfied with 7.4.
Etienne has not experienced any systematic discrimination in his workplace, but he is aware that he can be a target at any time because of his homosexuality.
The fear remains that "no matter how you behave, in the end you are the one who is additionally marginalized in some form." That always resonates. "You can have gay and lesbian associations there, you can have any kind of working group in companies." In the end, as soon as you belong to any supposed minority, you would always be afraid that your rights will ultimately not be respected, says the 34-year-old. Year olds.
Are you in a daily struggle with yourself, do you struggle or do you save your resources? Etienne decided in favor of confrontation in this particular case:
"I confronted an employee and said, 'Listen, I don't feel like this shit anymore. I want that to stop. 'He later denied it, it was all just misunderstandings. I smelled the roast. I know what people are like and I have seen it so many years before what it is when people whisper. Nobody can tie a bear to me afterwards. But I let the matter rest. It was more important to me to have my peace. "
That may sound like resignation, but Etienne knows today that not every fight is worth fighting.
"As far as I am concerned, it also applies to Muslim employees, to people who differ in some way from the average majority that we currently have. You have to get used to this everyday racism, or you throw the political club out every time and then you won't be finished, not in a location like that. "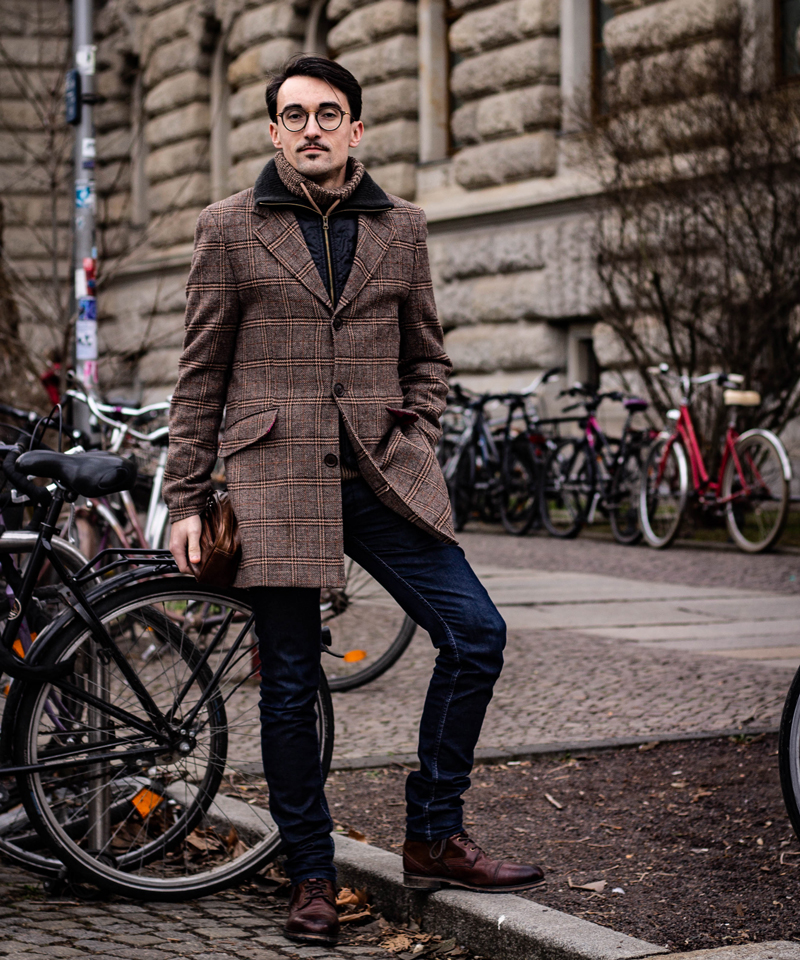 "I think I used to be more combative."
"Saying alone every time in a group of ten people, 'Guys, think along!', Makes you tired. You have to think carefully about how much your energy is worth to you at the end of the day. "
Etienne definitely has no intention of being restricted in his lifestyle and neither will you.
He and his husband built a house in Wurzen, made friends there and are happy, even if it is not always easy to deal with looks and comments. The fact that the election office of the AfD has now moved into the neighboring house is only ironic of fate.
"The fact is that you have to get used to the fact that all the people around you still don't just perceive. It still remains an exception for people. And as long as you don't know someone yourself, a friend, a work colleague, a family member who comes out, it will stay that way. "
---
This text was chosen for you because you stated that you were gay. You also stated that you are a woman. This second property is also examined in more detail in this text. If you are interested in what other people are concerned with, you can simply repeat the test with different answers or read through our other stories:
The Choose Your Own Future project came about because we looked at how certain characteristics influence the lives of many people. Features that we can often do little to change.
There are many characteristics that can lead to people being discriminated against. We can't deal with all of them, we had to choose a few. That is not to say that characteristics not mentioned here lead to less discrimination. Suffering cannot be balanced against one another. We decided to query the features in the following order: Gender> Parents' level of education> Sexual orientation> Migration background. But they could also be in any other order.
We also had to limit ourselves in our texts. That is why we have decided not to combine more than two statistical characteristics in one text. A female working-class child with a migration background will still only end up with the text about working-class children with a migration background, which deals primarily with the migration background.