Storytelling for companies: authentic vs. made-up stories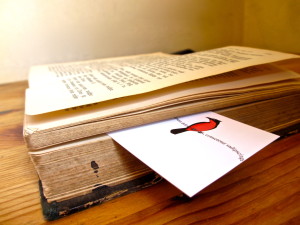 I mentioned it in my introductory article on storytelling: One of the absolute basic decisions for your storytelling strategy is "fictional or non-fictional". In other words: Do I report on real, personal experiences from my everyday company life - or do I prefer to fall back on a made-up story to get my message across? I want to deal with this question in more detail today.
Examples of fictional and non-fictional storytelling
There are numerous ways to integrate narrative moments into your corporate identity. Some examples:
Non-fictional / authentic:

You or your employees report on everyday company life
Development of a product
Establishment of a new branch
Preparing for an event
Fictional / made up:

Adventure of a mascot
explain a product using a metaphor
write a crime thriller
It quickly becomes clear that authentic stories demand far less from you. After all, you can draw on what is already there and don't have to start the creative machine first. Nevertheless, this type of storytelling is not suitable for every company.
Why authentic stories are not always unproblematic
There are three main issues that cause problems in an authentic storytelling strategy:
1. You don't really want to reveal so much about yourself.
Admittedly, in the social media era, this argument almost seems a bit unworldly. Nevertheless, many entrepreneurs still feel that way, and if you feel the same way, don't be ashamed of yourself. Not everyone likes to publicize their life, even if it is entrepreneurial.
2. You mustn't reveal so much about your business or your customers.
In many industries it is far from advisable to report on specific orders. The clients of lawyers, business coaches or other "sensitive" professional groups will be less than enthusiastic about finding their problems in the public eye, regardless of whether they are anonymized or not. And you also have to keep certain trade secrets for your own business (for example, as regards my example of "developing a new product").
3. There is not enough story material in your industry.
People like to say that any industry is good for a story, but that's not entirely true. As a copywriter, I don't know what exciting stories I should report from my everyday corporate life. I sit too much at my desk for that. In general, the more you deal with people, the easier it becomes. Which in turn would have the problem of customer secrecy (see point 2).
If, on the other hand, you resort to a fictional story, an artificial character, you don't have these three problems.
Why fictional stories are still not easier to tell
So the advantage of fictional storytelling is obvious: you don't need to be afraid of sitting in the nettles. It's all made up anyway. The catch: a fictional story has to be very good to captivate the reader. Both from the plot and linguistically.
This challenge is often underestimated. Don't think you just have to tell some story for people to listen to you. Very few readers have the time or inclination to torment their way through a lengthy, uninspired story. In the absence of a good idea - an original plot, a surprising twist - your efforts will appear in a rather embarrassing light.
The authentic as a value
With real experiences, on the other hand, the demands are less high. These stories simply live from the fact that they are real, that is, authentic. The reader learns something about me as a person, about my day-to-day business. The authentic makes the attraction.
An example: Let's assume you run an event agency. A non-fictional strategy would be to regularly report on Facebook about the preparations for an important event. Today you choose the catering, the next day you struggle with the pitfalls of the lighting system, etc. None of this is material for a full-length feature film, but nevertheless nice to read for the customer - because he can feel real life in your story.
Fictional stories must be recognizable as such
And what if you want to do the whole thing fictionally? Apart from the fact that it is difficult to knit an exciting plot from the "normal" event preparations, there is another problem. Fictional stories must be clearly recognizable as such. So it is not enough if you come up with some interesting preparatory measures. Never give yourself the impression of being authentic when you are actually just talking. This confuses your readers and, in the worst case, makes you appear dishonest.
One possible solution is to transfer the narrated activities to another field. So you could report on the preparations for an intergalactic space meeting. Or you can turn it into a crime thriller. This intergalactic space meeting, this crime thriller would have to have a good plot and be well told. And it's not that easy at all.
Fictional or non-fictional storytelling - so which is better?
There is no clear winner: As you can see, both variants have their advantages and disadvantages. Many companies can benefit from the authentic more than a made-up story could ever do. However, if the hurdles are too high (because the story is too intimate, too precarious, too unspectacular), resorting to the fictional can be the salvation. So take a very careful look at which strategy is right for your company.
Also read:
Storytelling for Business: An Introduction
Storytelling for companies: How to combine information and entertainment
Storytelling for companies: addressing emotions

Category: Tips for corporate appearanceTags: social media, storytelling