Medical preparatory year at McDaniel College Budapest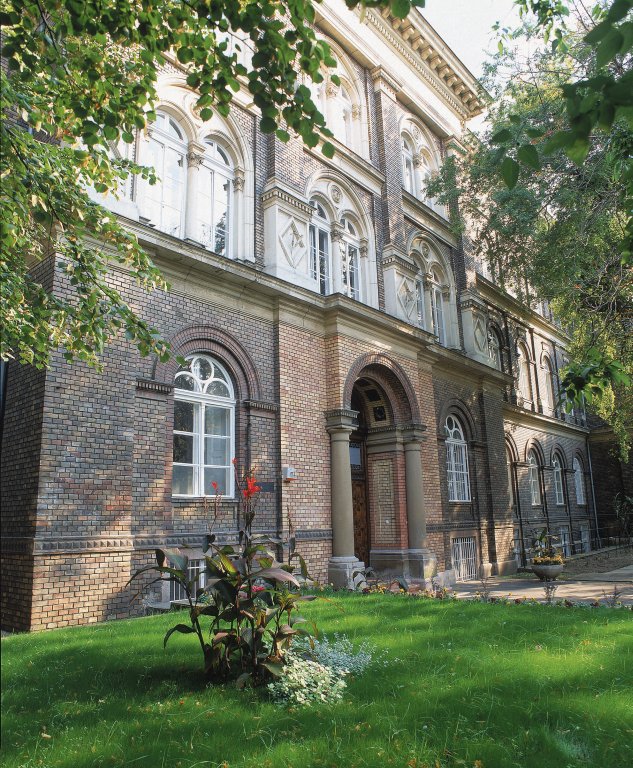 Since 1998 we have also been offering our preparation course for medical studies in German.
The two-semester course starts in October and ends in May. The language of instruction is German.
The following subjects are taught: biology, chemistry, physics, mathematics, statistics and Hungarian or optionally also Medical English and Latin.
The respective
Some of the learning content was created by technical experts so that they serve as a solid basis both for the application (maximum upgrading of the Abitur average by 1.3) and for the actual course of study.
The preparatory year at McDaniel College Budapest is tailored to the admission requirements of the following universities:
Semmelweis University, Budapest (study of human and dentistry, study of pharmacy;)
University of Veterinary Medicine, Budapest (study of veterinary medicine)
University of Szeged (Study of human medicine;)
University of Pécs (Study of human and dentistry)
Why choose us
Our program enables capable and motivated prospective students to maximize their admission chances by providing targeted learning performance.
We look after our students comprehensively and beyond academic life. We offer help with finding accommodation, health insurance, official matters, etc., but we also support you in everyday matters.
Due to the limited capacities and the high requirements of the Hungarian universities, our preparatory year is recommended. Its two-semester program was developed by experts in accordance with the university criteria.
The success rate of being accepted at the various universities is around 90%.
Admission rate to Hungarian
Universities over 90%
more than
2,000 graduates
in 20 years.
learning together
in Budapest, Hungary
in the heart of Europe
Lessons in
small groups
highly skilled
University teachers
Study regulation
Knowledge checks are carried out regularly in each subject during the semester. At the end of the second semester, an overall average of all grades is calculated. This gives the student the opportunity to improve the average Abitur obtained in Germany. The better results the participant achieved during the preparatory year, the higher their chances of getting a place at the universities.
Costs for the two-semester preparation course
Admission fee: 200 EUR
Tuition fee: 7,490 EUR (to be paid in two installments)
Postgraduate courses
canditature
The application for the preparatory year at McDaniel College Budapest is only possible online!
After your registration, please fill out the application form and then upload it together with the following documents:
Original certified copy of the general university entrance qualification certificate
Tabular CV
1 passport photo
Copy of passport or identity card
Health certificate about suitability for study (issued by the family doctor)
Evidence of any internships and training courses or learning achievements completed in the medical field (optional)
Transfer receipt in the amount of EUR 200 (fee for the admission procedure)
The application deadline for the 2019/2020 preparatory year is August 30, 2019!
After receipt of the documents, the admissions committee decides on the admission. Applicants will be informed of the decision by email.