Prince was a good drummer
Prince - the all-rounder
by Stefan Braunschmidt,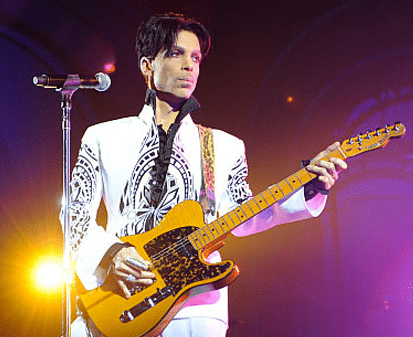 If Prince is remembered these days, it is mostly about the bizarre pop icon, the outstanding guitarist or the unique singer and performer. Sure, the Minneapolis-born superstar was great at all of these roles. What set him apart from many of his colleagues, however, was his stylistic versatility and his ability to use just about any instrument.
Prince was a true multi-instrumentalist and insisted on playing all of the instruments on most of his studio albums himself, including piano, drums and bass. Guitarists who go on excursions on long necks and thick strings from time to time are nothing unusual per se, but very few of them play the instrument like a real bassist. When Prince devoted himself to the lower notes, playing the guitar plectrum was not an issue for him, he preferred a wild mix of plucking and slapping techniques.
The videos below show how light-footed and experienced he was on four strings. The first shows Prince recording the Batman album in his Paisley Park studio in Minnesota. The second video shows Prince live on bass with his side project New Power Generation on the television show The White Room (recorded in 1995). And if that's not enough, you get a short snippet in which you can see Prince playing the drums. And piano? Oh yes, he could also play the piano - the proof is in the last video.
By the way, from backliner circles one hears that Prince should always have done the soundcheck for ALL instruments alone - madness!
You can find playalongs and karaoke versions of Prince pieces in our playalong shop!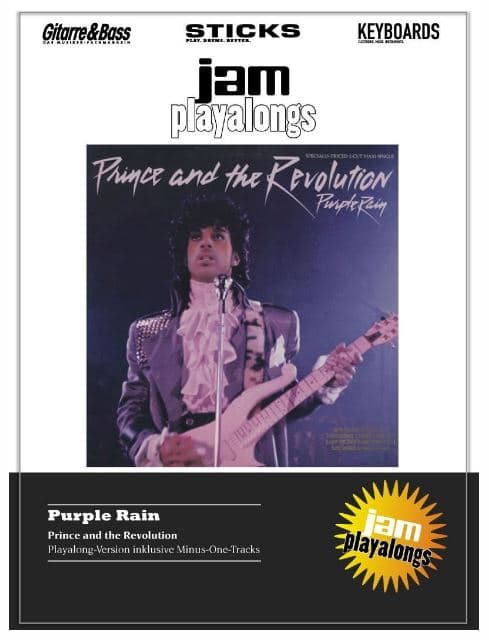 You might be interested in that too